How A Ransomware Attack Can Destroy Your Business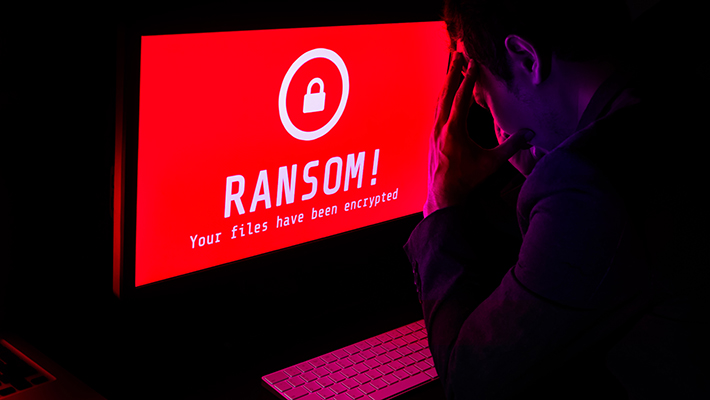 What exactly is a ransomware attack, and what are the consequences?
Ransomware is malicious software that makes its way onto your computer by tricking you to install it. It can come from an infected file in an email attachment, a social media message, or a download from a scam website. This software attempts to take over your computer to block your access. It encrypts your computer or device data and then demands you pay a ransom to restore access. 
It can be devastating to an individual or an organization. Anyone with valuable data stored on their computer or network is at risk, including government, healthcare systems, universities, and businesses. Even if you pay the ransom to the attackers, there is no guarantee that you will regain your data access. Often attackers are not limited to one payment and will ask to pay again and again.
About 80% of all ransomware attacks worldwide target business organizations, not individuals. Whatsmore, according to the latest Coveware report, 73% of ransomware attacks targeted small businesses with an average ransom demand of $116,000. These attacks have only continued to get more sophisticated as our world becomes more and more connected to online technologies.
Below are some more alarming statistics: 
A business will fall victim to a ransomware attack every 14 seconds by 2019 and every 11 seconds by 2021

More than 77% of the businesses affected by ransomware were using up-to-date protection

67% of business hit with ransomware permanently lost part or all of their corporate data

1 in 5 small to medium-sized business paid the ransom and never got their data back

25% or more in the top 10 industry sectors have experienced a cyberattack
These ransomware attacks can be more dangerous for small and medium businesses who often have low technical protection and cannot absorb the ransom's cost or fight the cyberattack. For small companies, reputation and financial losses can be significant and lead to collapse.
Ransomware attack stories
A ransomware attack hit brookside ENT and Hearing Center in Battle Creek in August 2019. Hackers encrypted their internal systems, which stored 5,000 patients' medical records, schedules, and financial information, making them completely inaccessible. Then attackers contacted them and offered to return access for a ransom of $ 6500.
The owners didn't agree to their terms and decided not to pay the ransom. They were not sure that the attackers would let them regain access to their data, and might force them to pay the ransom again. As a result, the attackers deleted all the system files without the possibility of their recovery. The company's management retired ahead of time; the company was closed due to substantial internal damage.
Another similar incident occurred with the fundraising company The Heritage Company, in Sherwood, Arkansas. 
Sandra Francke, the company's CEO, commented on this incident: "The attack touched almost all areas of our business, our company suffered losses of hundreds of thousands of dollars, this is very serious damage to us. Our information specialists are working on data recovery, according to their preliminary forecast, the restoration of the systems will take several months."
The company was never able to recover from the damage. Two months after its announcement, 300 employees were dismissed according to local reports. They were forced to close after more than 62 years in business due to this ransomware attack.
How can you protect against ransomware?
There is no way to protect yourself and your business fully from experiencing a cyber attack. But you can take several measures to prevent them and protect not only your network but also your business should the worst happen. 
At Vanasek Insurance, we provide cyber liability insurance with free cybersecurity tools to protect your business, including:
24/7 Security Monitoring:

Our plans include a team of experts to monitor your security as well as automated threat and intelligence alerts, and DDoS mitigation.

Patch Reminders:

Ransomware uses flaws in software to automatically install via infected email attachments and websites. We provide audits and monitoring to make sure you are updated and without vulnerabilities.

Email Security:

Phishing is one of the key methods of ransomware delivery to victims. Our packages include security training for your employees so that your whole team is prepared.

Antivirus software and Ransomware protection

: We provide the tools you need to get covered. 

Insurance

: cyber liability insurance can significantly decrease consequences and financial losses from a ransomware attack.
Our cyber liability insurance plans include coverage for:
Restoration of digital assets, including sensitive customer information and credit card records

Coverage for consequential reputational harm loss, and media and PR costs to respond to an incident

Enhanced coverage for denial of service (DDoS) attacks that impede legitimate traffic to your business

PCI fines and penalties resulting from exposure of customer credit card data

Costs to respond to a ransomware (extortion) incident

Business interruption losses from cyberattacks against you or your suppliers
Not sure if you need cyber liability insurance to protect from a ransomware attack, or are you ready to get started? Get a digital asset insurance quote in just a few minutes!
Sources: