Antonette Vanasek Tapped to Lead Small Business Delegation at Goldman Sachs Annual Conference in Washington D.C.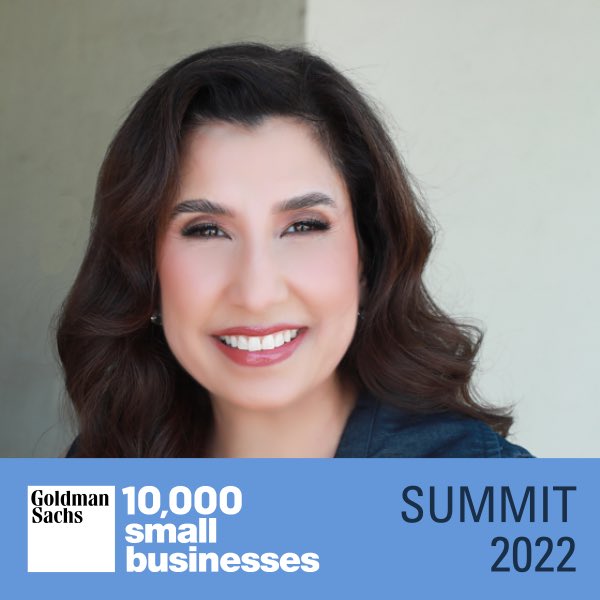 Prominent CA insurance industry executive, entrepreneur and small business advocate serves as 'Team Captain' for Goldman Sachs '10,000 Small Businesses' 2022 Summit
Goldman Sachs 2022 10SKSB is July 18 – 20, 2022 in Washington D.C.
WASHINGTON D.C. (July 18, 2022) — Prominent California insurance executive, entrepreneur, and small business advocate Antonette Vanasek will represent thousands of small business owners at the annual Goldman Sachs Small Business Summit set to take place in Washington D.C. this week. Ms. Vanasek will serve as 'Team Captain' during the event's Advocacy Day as the group participates in over 400 meetings with top executives and lawmakers in an effort to shape policy essential to small business success across the U.S.
"I am honored to be selected to lead this important discussion on behalf of small business owners everywhere," said Antonette Vanasek, Founder and CEO of Vanasek Insurance and Goldman Sachs 10SKB Alumni.
"Small business owners across the country are facing the most difficult environment in more than a generation, and this event is an important lifeline to the critical work we started during the pandemic to ensure that the voices of small business owners are heard and policy is addressed in an impactful way," she said.
Over the course of two days, more than 2,500 alumni from the Goldman Sachs 10,000 Small Businesses program will gather in Washington, D.C. for the 10,000 Small Businesses Summit. The Summit will be the largest-ever gathering of small business owners in the U.S., designed to celebrate and drive their resilience and economic impact while providing opportunities to advocate for their needs.
Vanasek says her focus this year is to advocate for policies and legislation that directly affects the most marginalized of small business owners with a focus on women-owned businesses. Proposed initiatives include access to capital, regulatory capture, workforce and competitiveness, childcare and government contracting.
"This year we are urgently calling upon Congress to do something it hasn't done in over twenty years: reauthorize the Small Business Administration to meet the needs of today's small businesses," Vanasek said.
 "The SBA must do more for the constituents it serves," she said.
Over the past decade, Goldman Sachs 10,000 Small Businesses has deployed $750 million to support small businesses across the country – reaching more than 12,800 small business owners across all 50 states. Alumni collectively represent over $17.3 billion in revenues and employ 245,000 people. Goldman Sachs 10,000 Small Businesses also provides capital and capacity building grants to Community Development Financial Institutions (CDFIs) and other mission-driven lenders with more than $1.6 billion committed through CDFIs reaching over 37,000+ small businesses to date. Goldman Sachs has committed to reaching 20,000 small businesses through this program.Over the course of the Summit, small business owners will gain insights from business leaders, visionaries and policymakers on best practices for growing businesses and driving economic growth, hiring talent, building brands and more.
Featured speakers and participants include:
Warren Buffett, Chairman and CEO, Berkshire Hathaway, Michael Bloomberg, Founder, Bloomberg LP and Bloomberg Philanthropies, Gwyneth Paltrow, CEO and Founder, goop, Emma Grede, Co-Founder and CEO, Good American, Aman Bhutani, CEO, GoDaddy, Alli Webb, Founder, Drybar, Ann Colgin, Founder and Co-CEO Colgin Cellars, Rebecca Minkoff, Founder and Chief Creative Officer, REBECCAMINKOFF, Marcus Samuelsson, Chef, Author, TV Personality, and Restaurateur, U.S. Senator Ben Cardin (D-MD), U.S. Senator Marco Rubio (R-FL), U.S. Senator Tim Scott (R-SC), U.S. Senator Kyrsten Sinema (D-AZ), Mori Taheripour, Faculty, The Wharton School School  and more.