Why You Need Small Business Cyber Liability Insurance Now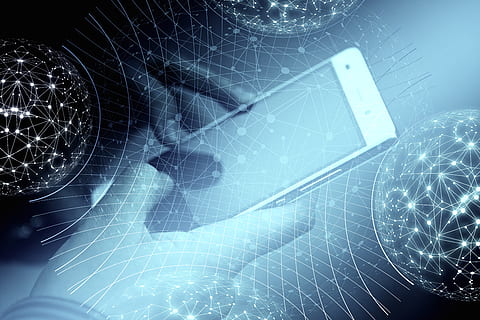 Not sure if you need business cyber liability insurance? While more and more business moves online–especially in the aftermath of COVID-19–small business owners are left particularly vulnerable to the liability of a cybersecurity breach. Already operating on slim margins as it is, small business owners often face ruin in the wake of a cyberattack.
60% of small companies go out of business within six months of a cyber attack. That is a staggering statistic when you consider that 55% of companies reported experiencing a cyberattack over a 12-month period. The reality is that small business survival is no longer just about crunching numbers and optimizing products or services. Cyber technology has added a whole new element for profit maximization and risk. And while business owners have quickly adapted to using the internet to grow their profit, they have yet to catch up on mitigating their risk.
43% of cyberattacks target small businesses. Although it may seem counterintuitive to the average business owner, cybercriminals frequently target small businesses because they view them as easy prey–and they're not wrong. While 58% of small businesses are concerned about cyberattacks, 51% of small companies do not allocate any budget at all to cyber risk mitigation. This leaves them open to attack, and criminals on the internet take advantage just as easily as a street criminal robbing an unlocked brick-and-mortar storefront.
So, what exactly does cybercrime look like for a small business? If the criminals aren't stealing inventory or cash, what is the big risk anyway? Well, here are a few of the everyday things hackers do once they breach your system:
Steal information to rob bank accounts via wire transfers

Steal customers' personal identity information to commit identity theft

File for fraudulent tax refunds

Commit health insurance or Medicare fraud

Hold your business data hostage until you pay an exorbitant ransom
According to IBM, small- and mid-sized businesses are hit by 4,000 cyberattacks per day. Still, there is a dangerous disconnect between the reality of the risk and the reason most of these business owners don't protect their livelihoods. Many report that they "feel they don't store any valuable data"–and yet the majority indeed reported storing highly valuable data, such as email addresses, phone numbers, and billing addresses. While this may seem like harmless data to the average person, to a cybercriminal, it is a goldmine. In fact, 50% of small businesses reported data breaches involving customer and employee information over a 12-month period.
So what can a small business do to protect themselves from the risk of a cyberattack? Make sure you are covered by cyber liability insurance, which includes coverage for a data breach in your business that involves sensitive customer information, such as Social Security numbers, credit card numbers, bank account numbers, driver's license numbers, and health records. Check with your general liability insurance provider to see if you are covered since cyber liability is not typically included.
Click here for a free quote on cyber liability insurance premiums for your small business today.
Read more cyber news:
Source:
https://www.huffpost.com/entry/the-state-of-small-busine_b_9911704
https://www.denverpost.com/2016/10/23/small-companies-cyber-attack-out-of-business/