Infographic: Cyber Security Risks for Small Business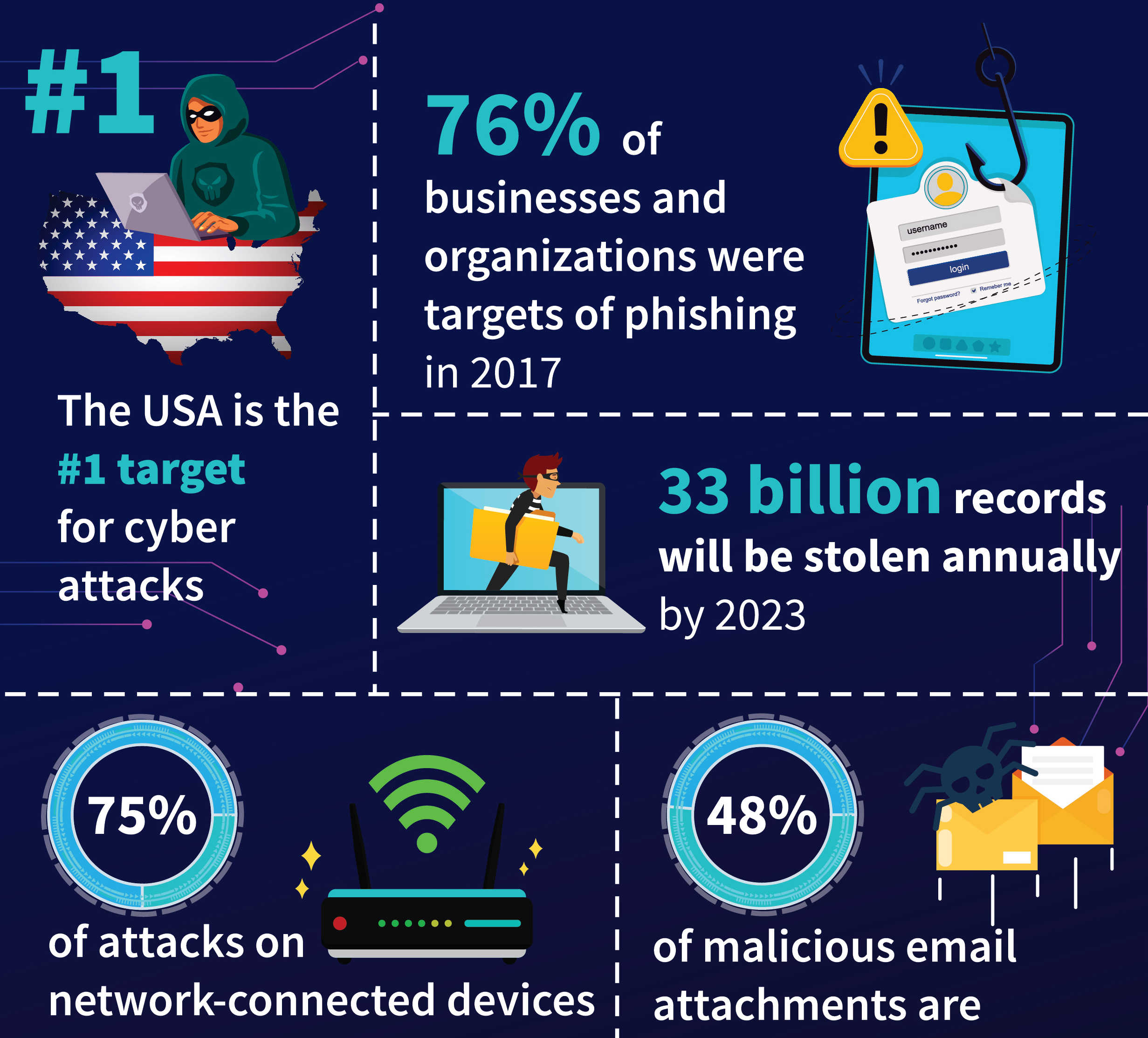 Cyber security has become more critical than ever, and the consequences of exposed information technology (IT) and cybersecurity vulnerabilities can be catastrophic for a business, especially small business startups. Consider the following to decide whether your business is at high risk from a cyberattack, and get protected with our Cyber Liability Insurance!
Quick Cyber Security Facts:
$1,077 is the average ransom demand
43% of Cyber Attacks target small business
$133,000 is the average cost to businesses
The USA is the #1 target of cybercrime in the world
76% of business organizations were targets of phishing in 2017
33 billion records will be stolen annually by 2023
75% of attacks on network-connected devices were on internet routers in 2018, and connected cameras account for 15% of attacks.
49% of malicious email attachments are disguised as office files. Email is responsible for spreading 92% of all malware.
46% of websites have high cybersecurity vulnerabilities.
Protect your business today! Get a Free Cyber Liability Insurance Quote.

Ready to get protected?
Read more cyber news:
Source: https://www.prnewswire.com/news-releases/43-of-cyberattacks-target-small-businesses-300729384.html